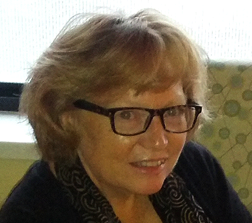 Pastor Paula Gaboury has been appointed by Bishop Bruce Ough to serve the United Church of Two Harbors effective July 1, 2016.
Education
St. Mary's University of Minnesota, MA in Psychology
University of Minnesota Duluth, BA in Psychology
Employment or Ministry Related Work
I worked in the mental health field for over 25 years. The focus of my career has been exclusively with folks who have a diagnosis of a persistent mental illness. The majority of my tenure has been in case management with Hennepin County.
I served my 6 years on the Board of Directors for the Wesley Foundation at the University of Minnesota, Twin Cities Campus. I chaired the Board for two years.
Continuing Education and Training
Dakota Conference Licensing and Lay Ministry School, July 2015
Living the Sacred Trust: Boundary and Ethics Training for Clergy, February 2015
Church of the Resurrection Leadership Institute, September 2014
Academy for Spiritual Formation, Buffalo MN
Alpha
Chrisillo (Unidos En Christo)
Service and Community Involvement
I have served on many mission projects including traveling to the state of Virginia with the Wesley Foundation to work on an Appalachia Service Project.
I have organized two Habitat for Humanity Women's Builds in the Twin Cities.
I have served in various capacities, including President on the Board of Directors of Minnesota Quilters, Inc., a non-profit organization.
Leadership Gifts and Style
According to the Strength Finder's Inventory my strengths are that of Learner, Input, Individualization, Context and Intellection. I want to figure out solutions when there seem to be few. I get my energy from listening to people tell their stories. I listen for what their gifts are and I try to find opportunities for them to use those gifts to yield results. I do all in my power to equip people with the tools they need for them to be successful in those pursuits.
I am organized and communication is a priority. I walk alongside people, mentoring rather than trying to micro-manage the process.
Aspirations for Ministry and for Serving the Local Church
Serving is the operative word. The church is not a building but the people. It is my intention that developing and nurturing relationships within the church community will result in building a ministry together in the greater community. Finding ways to show God's grace in the community will be essential to any ministry in which I am involved.
Spiritual Disciplines and Study
I am a voracious reader. I have several devotionals I read daily, along with spending time alone with God and being in prayer. I lead and participate in study groups regularly. Currently, I recently lead a group on Adam Hamilton's Making Sense of the Bible. I find that as a group facilitator I get so much insight from preparing the lessons, as well as hearing others' perspectives during the discussion.
On order to keep my life in balance I strive to have equal portions of work, play and sleep. For play, I love to hike and camp. This past year we completed our goal of hiking all the state parks in Minnesota, ending with the toughest trail of them all at Manitou State Park. I find it amazing that God has created a world that is unique at every turn. Even in play I feel the connection with God.
Quilting is how I meditate. I have made many quilts for friends and family who are experiencing pain. I pray for those people as I'm quilting their quilt, I have even quilted Bible verses into the quilts.