Harvest Bake Sale!!!
Sunday, November 18 – right after our 10:30 service!

Dear Friends~
Of all the experiences in life we never forget; most in one way or another involves gratitude. Either expressed by others to us, for something we did, or expressed by us to others, for something they did for us. Take, for example, the parable of the 10 lepers where Jesus has such an experience when he receives the heartfelt gratitude of a stranger. Ultimately, what we learn in this story is this: without gratitude, whatever else we have, our lives are incomplete; with gratitude, despite what we lack, our lives are made whole. This story is a classic story about gratitude. Imagine what it must have been like: what would you have done if you had been branded an outcast and suddenly you were cured? Wouldn't you be screaming and jumping and dancing in joy, throwing off the dirty rags you wore, and with the sudden realization that after being certified clean at the temple, you could once again be reunited with your families.
No wonder they were in a hurry. Except for one. When he realized what had happened, he headed not for the temple, but back to Jesus. For him, first things first: to thank the healer. As he went, he was absolutely giddy, shouting his gratitude and glorifying God, then kneeling in front of Jesus to express his gratitude. All we know is that he was the kind of person who knew a real gift when he saw it, and wanted to express his thanks and praise.
What this story says is that faith and gratitude are closely related, faith without gratitude is not really faith at all, and beyond that, there is something life giving about gratitude that even faith does not offer. Without gratitude, whatever else we have, our lives are incomplete; with gratitude, despite what we lack, our lives are made whole.
The theologian Karl Barth was fond of saying that the basic human response to God is gratitude; not fear and trembling, not guilt and dread, but thanksgiving. "What else can we say to what God gives us but stammer praise?" Therefore, our most basic response to God as Christians is gratitude: for the gift of life, for the world, for the people God gives us to grace and enrich our lives, for the gift of God's love in Christ, and the sense of wholeness and wellness that comes with the assurance of God's love.
So, this Thanksgiving Day as we gather with kith and kin how about we demonstrate our gratitude in the appreciation we offer to each other for the Thanksgiving meal, prepared with love, where time stops and we're bound together by this deep sense of community and joy. Go ahead and lean over to another, or maybe raise your glass in a toast, and say, "This is great. This time, this meal, all of you, this is as good as it gets. Thank you, thank you, thank you."
Let's make that so…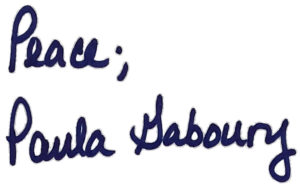 Each and every year around this time, oooohs and aaaahs of anticipation and delight echo through our serene halls, as the order forms for our annual nut, coffee, tea and candy sale become available once again!
Pick up your order forms at the church, and get your order in by October 28, 2018.
(Subliminal advertising follows:) Mammoth pecan halves, giant whole cashews, wasabi almonds, chipotle mixed nuts, giant malted milk balls, chocolate cranberries, mint melt aways, yogurt raisins, did I say giant whole cashews?, turkish apricot halves, milk chocolate, ecuador dark chocolate, very dark chocolate, extremely dark chocolate, panama extremely dark chocolate, darjeeling tea, vanilla rooibos tea, colossal natural pistachios, smoked pecans, green tea, green tea with ginger, organic ethiopian coffee, rooibus chai, gummi bears and many, many, many more………..