YOU ARE INVITED:
Two Harbors Baccalaureate Service for the Class of 2018
Sponsored by all area congregations
Sunday May 20th, 7:00 PM
Bethlehem Lutheran Church, 601 4th Ave
Before the Party Comes the Blessing
What's a Baccalaureate Ceremony?
This special event is as important as the graduation ceremony.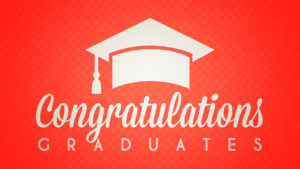 Graduation Ceremonies are about caps and gowns and handshakes and recognition for achievements – but in addition, Two Harbors has marked graduation with a religious service to focus on your personal growth and your calling in life.
Commencement is the main event – but Baccalaureate focuses on the meaning and values behind it all.
Come to bless the youth of our community
as they take the leap into adulthood.