Greetings Friends~
For those of you who were unable to attend the Hawaiian/Aloha Spirit service (and those who did) here's an excerpt from the message. Enjoy!
Aloha is the power of God seeking to unite what is separated in the world – the power that unites heart with heart, soul with soul, life with life, culture with culture, race with race, nation with nation. Aloha is the power that can reunite when a quarrel has brought separation.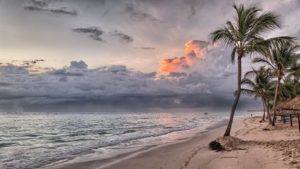 Aloha is the power that reunites individuals with themselves when they become separated from the image of God within. When a Person or a People live in the spirit of Aloha, they live in the spirit of God. Aloha consists of this attitude of heart, above negativism, above legalism. It is the unconditional desire to promote the true good of other people in a friendly spirit, out of a sense of kinship. Aloha seeks to do good, with no conditions attached. We do not do good only to those who do good to us. One of the sweetest things about the love of God; about Aloha, is that it welcomes the stranger and seeks his and her good. A person who has the spirit of Aloha loves even when the love is not returned.
And such is the love of God. Aloha does not exploit a people or keep them in ignorance and subservience. Rather, it shares the sorrows and joys of people. It seeks to promote the true good of others. Today, one of the deepest needs of humankind is the need to feel a sense of kinship, one with another. Truly all humankind belongs together. From the beginning, all humankind has been called into being, nourished, watched over by the love of God. The real Golden Rule is Aloha. This is the way of life we shall affirm. Let us affirm forever what we really are – for Aloha is the spirit of God at work in you and in me and in the world, uniting what is separated, overcoming darkness and death, bringing new light and life to all who sit in the darkness of fear, guiding the feet of humankind into the way of peace.
Peace;
Pastor Paula